Voices Calling to Renationalize the Water Sector in the UK Keep Rising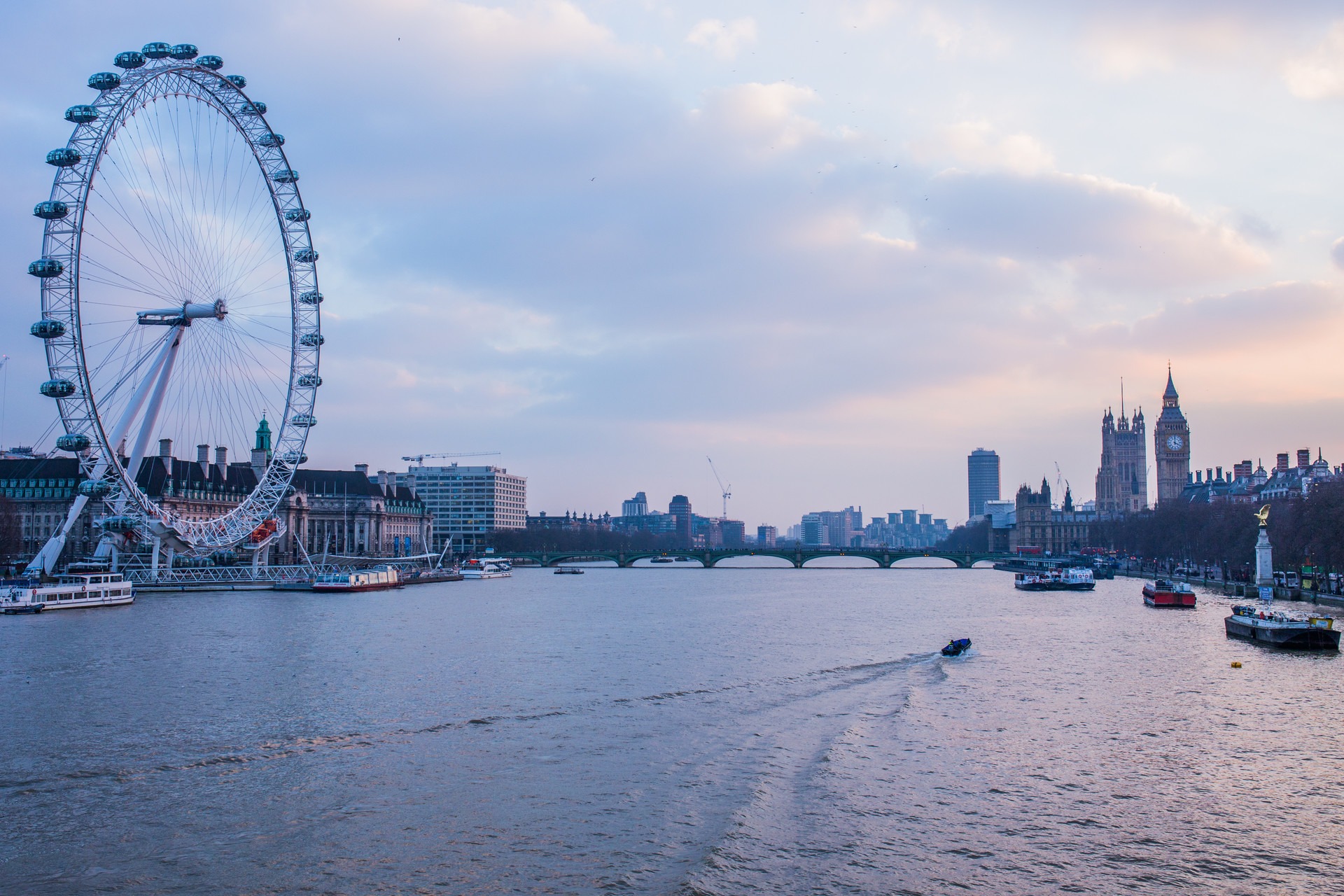 The UK has been buzzing recently with the option to renationalize water utilities. Michael Gove, Secretary of State for Environment, Food and Rural Affairs, outright said that water utilities have gotten "a range of things wrong" and "need to improve" or face tougher regulation. Gove isn't the only one complaining, Jeremy Corbyn's Labour Party already promised that if it comes to power the sector will undergo major changes. As John McDonnel, Shadow Chancellor of the Exchequer (part of British parliamentary opposition), put it: "Rail, water, energy, Royal Mail – we're taking them back."
The provision of sectors such as water, energy and telecom occurred in 1989, originally meant to meet the funding gap created in the 1980s as a result of inflation. Thus came to be ten new water companies Gove rightly described as "natural monopolies"- regulated by the Drinking Water Inspectorate (DWI) and the Environment Agency when it comes to quality and Ofwat in regards to billing. And while both parameters show high scores and efficiency throughout the years, complaints from the public only keep growing. Concerns have been raised around insufficient investment of revenues back into the sector- which leads to high levels of borrowing and a debt of nearly £40 billion. What's worse, dividend payments in the last decade have been higher than actual post-tax profits- add to that a debt interest of nearly £500 million and the result is a water bill that's £100 higher a year for each UK household.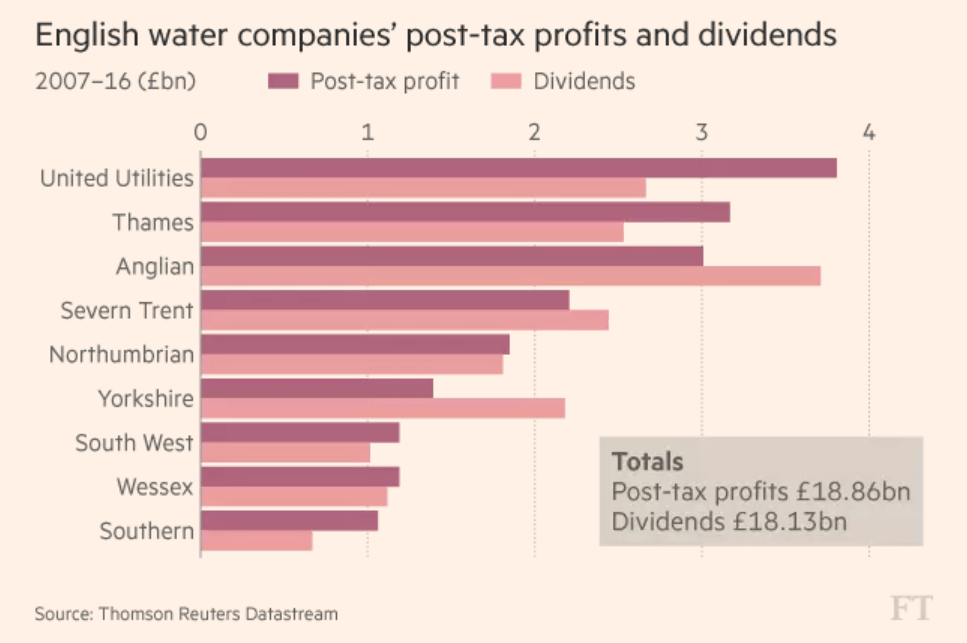 The rising level of dissatisfaction is loudly echoed in the media, and it's only amplified by the expanding bills. The numbers, of course, are confusing- and depend on who you ask. Utilities claim that bills are 30% less now than they would be if the sector were public. This "what if" scenario is contested by a National Audit Organization (NAO) report from 2015 which claims water bills are actually 40% higher since the privatization. In a sense, renationalization makes sense, as studies showed that it can cut company costs by £2.3 billion. It's an especially appealing solution now that cities like Paris and Berlin have taken back the reins of the local water sector. However, other studies (Social Market Foundation) show that renationalization might actually cost more than it would save– around £90 billion. What's more, it's a known fact that while utilities might have their problems they did invest in improvement and infrastructure far more than the government did, around £85 billion in the first 20 years since 1989. Considering all those facts makes giving a satisfactory solution a little more complicated.
The UK isn't the only country where water utilities face such critique. Israel, where until 2001 water was the responsibility of local authorities, now also has a semi-privatized market. With 55 utility companies the Israeli sector is definitely more fragmented than the one in the UK, yet the complaints are similar. Israeli State Comptroller, Yosef Shapira, stated last year that "some utilities are run carelessly, to the point of it being absolutely outrageous"- a brazen declaration which exemplifies the rising demand for renationalization of the sector, just like in the UK. It is no wonder that a similar bill was promoted during the current term, and is still on the table. Yet the situation in Israel is even less complex; as local authorities effectively control utility companies (full public ownership), making them responsible for Shapira's complaints. One of the salvageable traits of the Israeli hybrid system is that with better consumer sensibility and a tighter leash it could be the safe-middle the UK is looking for: something between public and private- efficient, yet tightly controlled.
---
Sources:
Michael Gove on the water sector
The ongoing debate in the media
About the Israeli water sector
---