IoT as a Game Changer: Are the Postal Services Ready for It?
Traditional delivery has had a clear modus operandi for years, despite the rapidly changing market and the emergence of a new consumer. At the age of increased digitization, the email has replaced the letter, Instagram is now the new postcard (dropping sales by 430 million in the US from 2010 to 2014) and Facebook the greeting card (greeting card sales have dropped 600 million from 2004 to 2014). Despite those grim numbers it's not the internet which is slowly killing the postal industry- but lack of innovation.
While it's true that some products like letters, postcards and bills are now dealt with online, the internet also brought forth the rise of Ecommerce and Mcommerce. With the global internet retail predicted to make 14.6% of total retail spending by 2020, Ecommerce and Mcommerce are becoming a major player, keen on emphasizing new values such as speed, control and personalization. These values reshape consumer experience from A to Z, a saying that is now also familiar from Amazon's slogan. The slogan, as well as Amazon itself, is a sign of a new change in attitude- a package is everything from its content to the service to its delivery. With 86% of consumers seeing delivery as a crucial part of their online shopping experience the postal services are now being called to adopt a set of new values which often time clash with the old infrastructure and the old business model.
One of the issues the postal services face today is precisely that same old model where speed and personalization mean a higher delivery cost which is no longer acceptable. New B2C (Business to Customer) models deploy predictive and personalized delivery services based on collected data, and are looking at autonomous delivery to satisfy the new modern values. This past weekend saw the evolution of that on China's Singles' Day with drone deliveries made by JD.com- a new and innovative solution to solve the old last-mile problem. Since labor makes 60% of the last mile delivery cost drones are a possible solution for services outside China as well.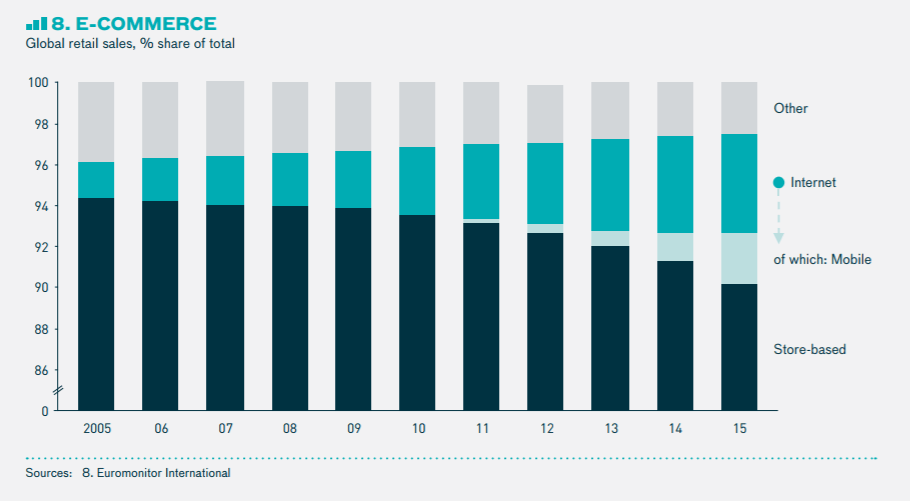 IoPT (Internet of Postal Things) is another, probably easier, way to adapt the delivery service to modernity. The data postal services collect is most often used to report the past rather than to predict the future. A smarter use of the data can help provide insight and make the service more efficient through existing means. The data can be used to manage demand versus capacity, as well as resources, to make the process as cost effective as possible. The crisis of demand versus capability requires the integration of data generators, such as microchips or sensors designed to improve connectivity.
Swiss Post has teamed up with Swisscom lately on a joined LPN (Low Power Network) venture, one which might be used in the near future for low bit rate tags to provide live-tracking. Recent years have seen the market witness a marked reduction in the cost of sensor and mobile data collection technology- making the transformation not only efficient, but also relatively cheap. Sigfox, for instance, aims to produce a chip for tracking applications in the 20 cent range. A recent report from the USPS Office of Inspector General stated that "interconnecting the postal network can provide endless opportunities for new, smarter applications, especially in the areas of delivery, transportation and logistics, building management, and government services". A DHL & Cisco report estimated that IoT will deliver a $1.9 trillion boost to supply chain and logistics operations, along with game-changing consequences from creating more 'last mile' delivery options for customers.
---
Sources:
On new possible models
White paper on IoPT
On the Swiss venture
Global postal industry report
Data on online retail sales growth
---